Meilhards, in Corrèze Department, Nouvelle-Aquitaine Region
You will be accommodated in a house with terraces, garden, and vegetable plot in a hamlet (named « Sainte Radegonde ») in the commune of Meilhards, a village in the north of the department of Corrèze – Nouvelle-Aquitaine Region. The place is calm and picturesque.
The immersion program that I offer is a mix of French lessons and activities: discovery of nature, visits of local producers or cultural excursions in the near-by areas.
As the students put it: the province is the ideal place to practice French!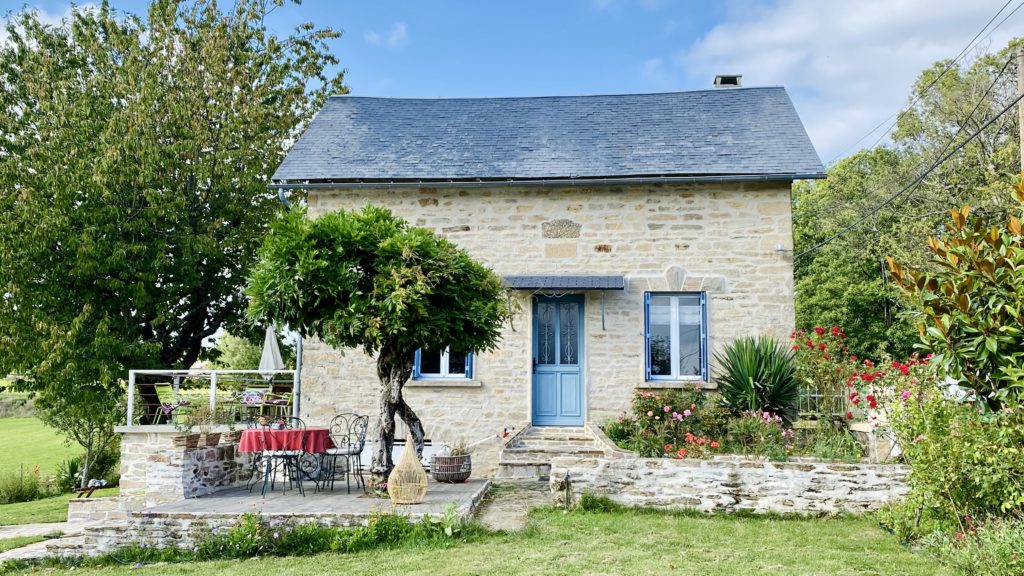 On The Program (A Typical Week Immersion stay)
The Lessons - 15 Hours Per Week.
3 hours French class each morning for 5 days. Or, on excursion days, if you prefer, 2 hours in the morning and one hour after the visit. This way, you can note down the new vocabulary words and practice.
When booking, just tell me about your expectations and on the first day we will do a small assessment of your language level. The content of the sessions is then « tailor-made ».  The courses focus on the language and French culture. I can prepare you for professional exams. Remember : I'm flexible and I will adjust to your personal needs -including exercises after classes.
I can explain grammar difficulties in English if you wish to.
Breakfast + Lunch or Dinner (taken with active French conversations).
In summer, many products come from the vegetable garden, the rest from local shops. Limousin is well known for the quality of its products. I like cooking traditional french dishes. I will be happy to cook some recipes with you if you like. 
You have free access to the kitchen whenever you like it.
Of course, I will be your guide during these activities, another good opportunity to practice French.
For example, I can take you to Uzerche and its beautiful medieval architecture or the renowned Limoges porcelain museum or a music festival in summer. Why not just enjoy nature with a walk in the countryside? The "Immersion Stay" part of my blog presents you some possibilities with more details.
And, depending on your expectations, we can create other formulas for you to have a more complete experience.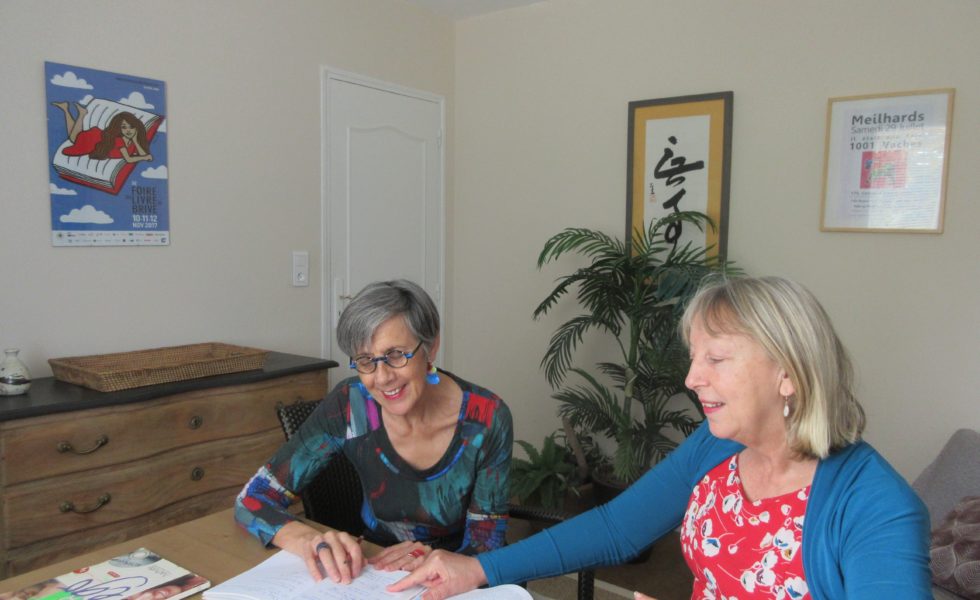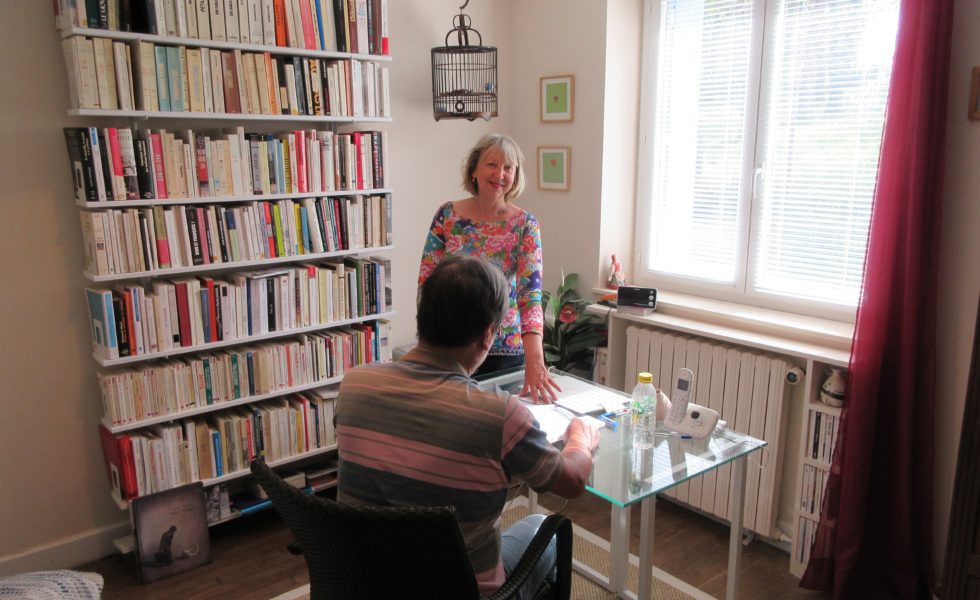 This is our classroom.
I would like to add that because of my experience with students from all over the world, I am used to teaching in French only during the lessons and at all levels. However, I advise my visitors to have an A2 level before embarking on an immersion stay. You will enjoy it better.
Since I like cinema, I would be happy to watch a movie with you in the evening, in the living room. Or a TV show if you feel like it: it's also a good way to understand French society. 
Your Homestay Accommodation
Location : Meilhards in Corrèze Département, Nouvelle-Aquitaine Region.
The house has been recently renovated.
The student's suite is on the 1st floor. The sunny bedroom (20 square meters) is equipped  with a double bed and 2 wardrobes for storage. It is right next to a private bathroom including a shower and toilet.  You may also enjoy  a private living-room (or study), furnished with a desk to work, some armchairs to relax with plenty of magazines about gardening, fashion, cooking….
If you come with a child, a cot – a futon – will be provided.
If you have any questions, you can easily reach me since I live on the ground floor where the classroom, living / dining room and kitchen are located. As mentioned above, you have free access to it any time. Alongside the lessons, couples and guests who travel alone will be welcome to socialise if they wish beyond the teaching hours. I consider my students as friends. Of course, your own suite on the first floor offers total privacy and the two garden terraces offer quality outdoor space to relax and unwind.
Sorry, smoking is not allowed inside the house. I also inform my visitors that it is in your best interest to have an insurance that protects you during your trip and stay in France.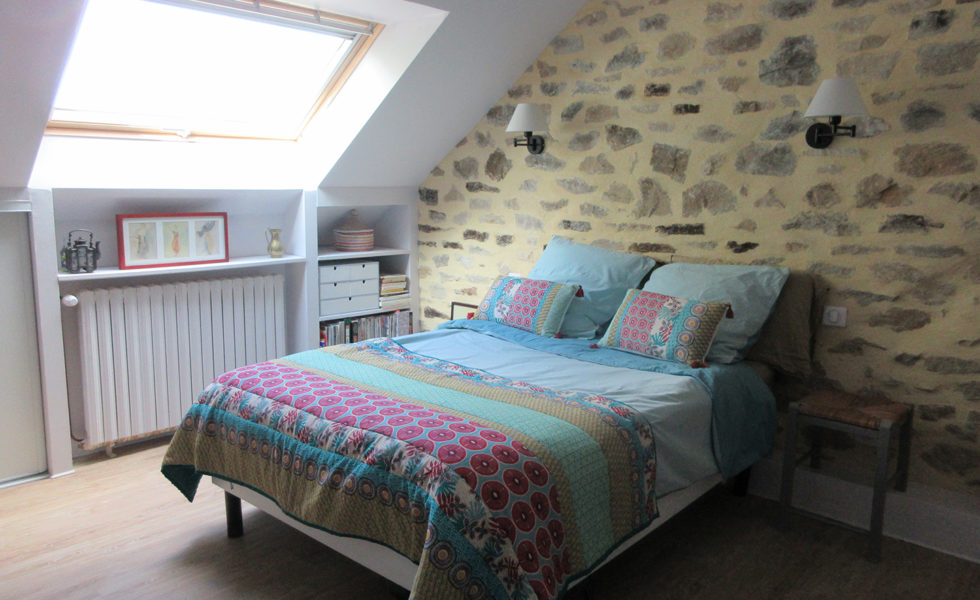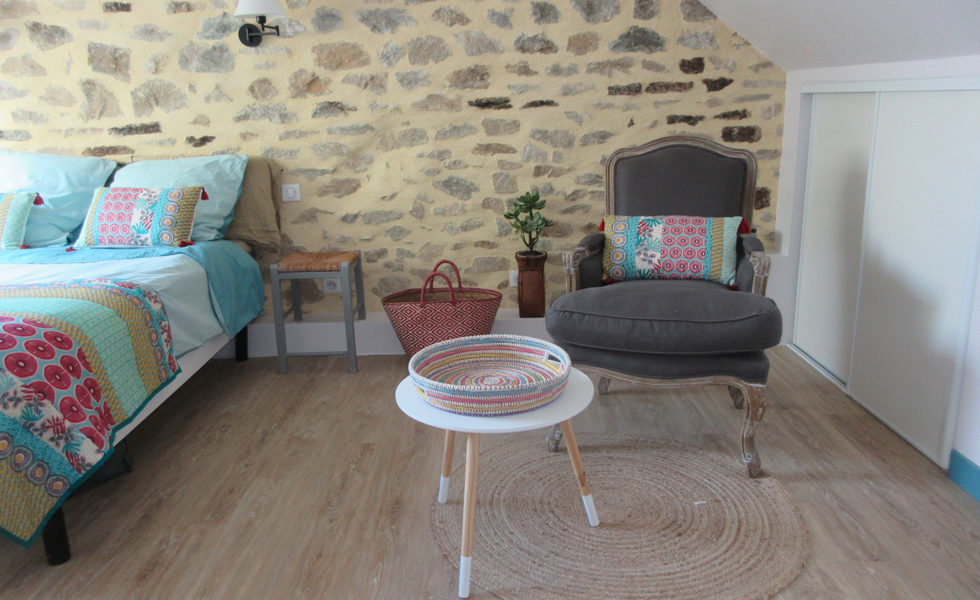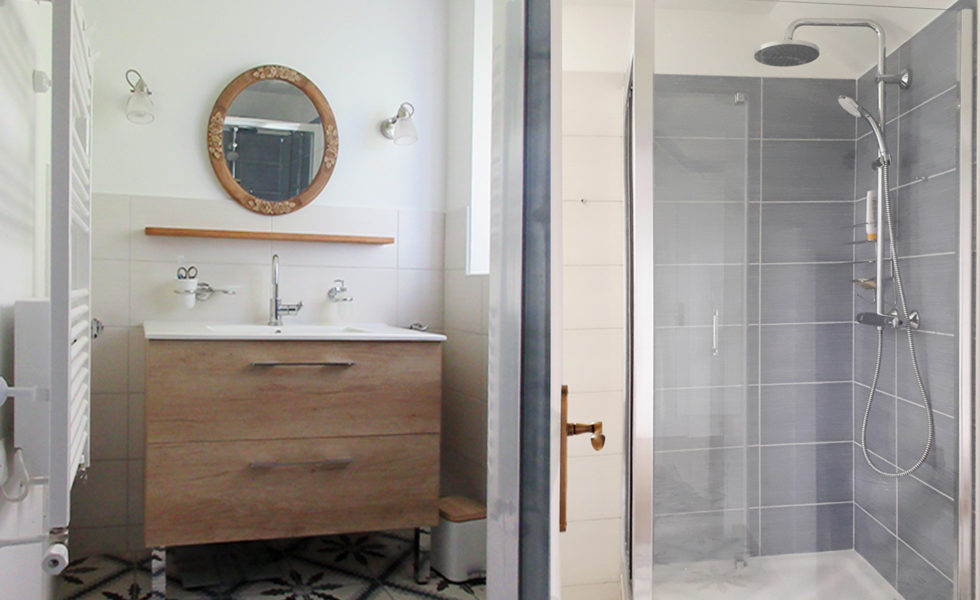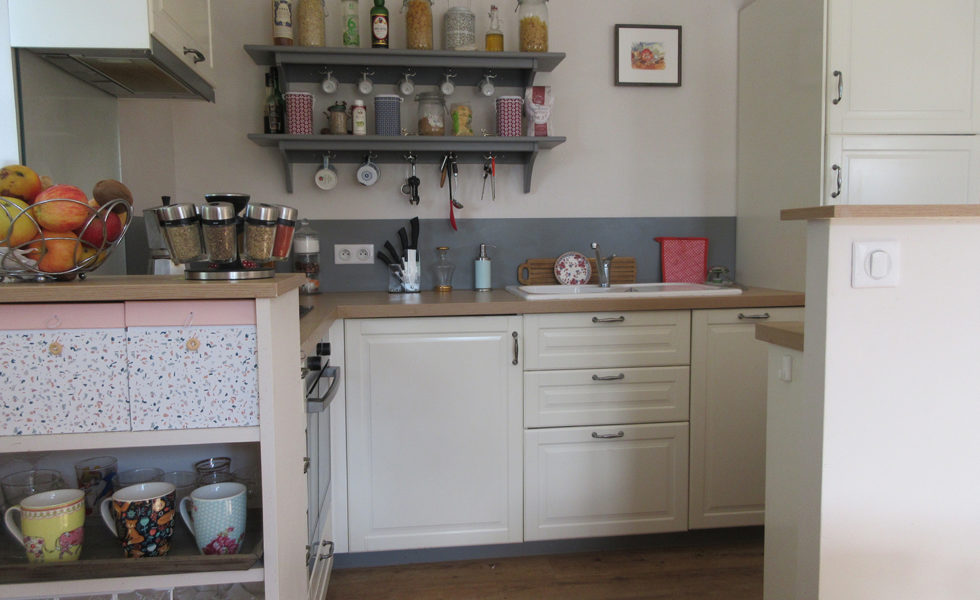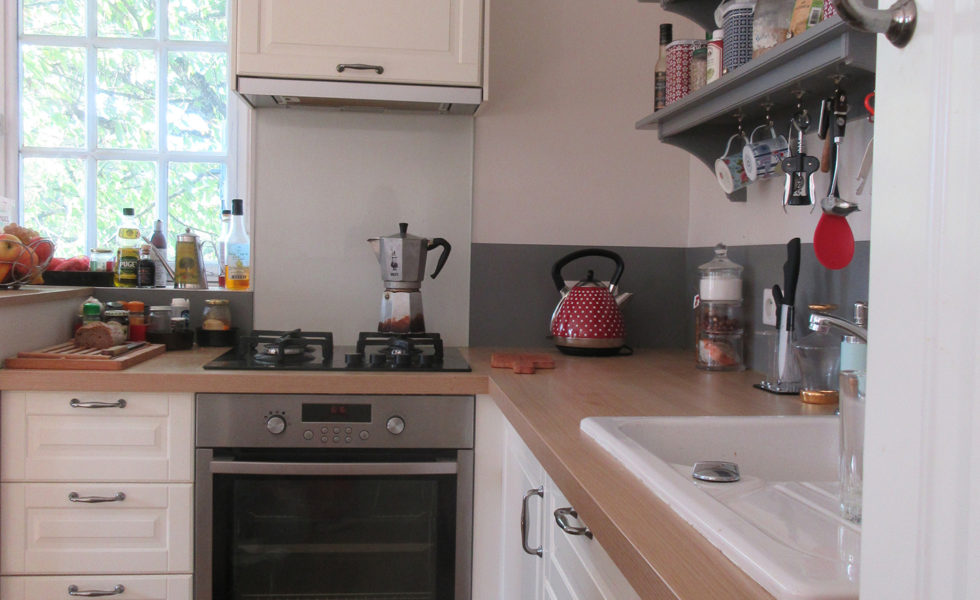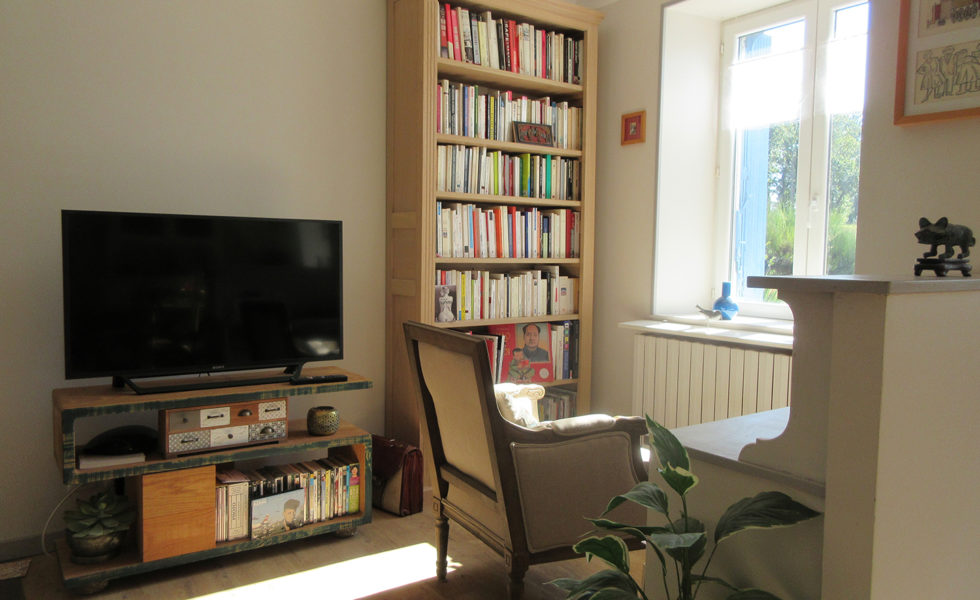 The house is located half way between Limoges and Brive-la-Gaillarde. 
If you are coming from Paris by train: departure is Gare d'Austerlitz and the arrival station is called Uzerche. (Direct trains daily). Of course I'll pick you up at the station.
As the house is in the countryside, renting a car would keep you more independent.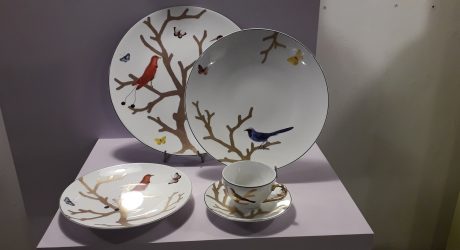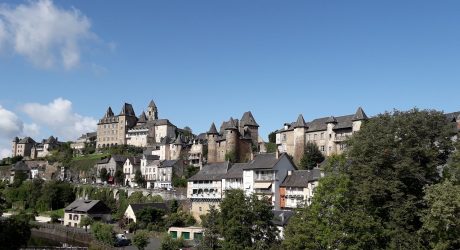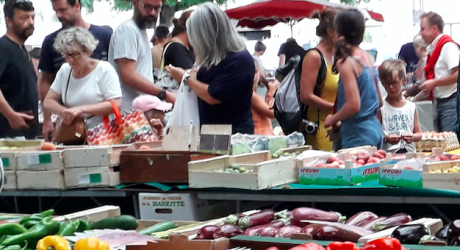 The Corrèze area offers many possibilities to enjoy art but also nature. It is known for its gastronomy and its local products (Limousin meat, apples, mushrooms, nuts, etc.) which can be found in the best Parisian restaurants. Gourmets welcome!
The most important city in the region is Limoges, it is one of the 4 cities in France which has joined the Unesco « Creative Cities » network (in 2017, Crafts section). The museums and fabrics (porcelain, enamels) are worth a visit.
Uzerche, closer to your accommodation, is a medieval town known for the beauty of its architecture and is listed as one of the 100 "most beautiful detours" in France.
There are of course many other interesting places, small markets, workshops of artisans, artists … Not to mention sports centers where you can practice horse riding, canoeing.
The Immersion section of my blog will give you more information.
In addition to lessons, coming to Corrèze is also an opportunity to « get unplugged »: walking in nature, painting, taking pictures. The house is located in « Pays de la Vézère » whose landscapes are renowned for being particularly varied.
For my students who don't rent a car, on days without excursions, I usually offer a ride to the railway station if they want to visit a particular place or, more often, to take them with me, by 5.00 pm, to one of the market villages, or have a drink on a terrasse of a local café.
If possible, arrival on Sunday, departure the following Saturday – but I'm flexible.
half board
A double bedroom, private bathroom and toilet
breakfast + lunch or dinner
15 hours of lessons.
3 excursions to choose together.
Free access to the kitchen to prepare dinner.
If you take lessons for 2: supplement of €750
(or €2100 for 2)
If « accompanying person »: supplement of €350
(a person who stays with you, comes to the excursions but does not take the lessons)
For a stay of 2 weeks (30 hours of study + 6 excursions + Half board -except during the week end when only breakfast is provided): €2600
Further Informations :
you do not share the floor with anyone else
dinner on arrival offered
a small fridge est available next to your room 
Sheet and towels provided.
Wifi in the house and terrace.
Possibility of free calls to 105 countries
In summer, you can help yourself to fruit and vegetables in the vegetable garden
Pets allowed (my cat stays away from visitors)
If you have a specific project which doesn't require a one week immersion stay (help in writing your Master's thesis, preparation of the file and / or the entrance interview in a school, etc.) a special estimate will be offered to you depending on the time required ( a week end? 4 days ?). Contact me, I always respond quickly.